Create the Major That Fits Your Path
About the Major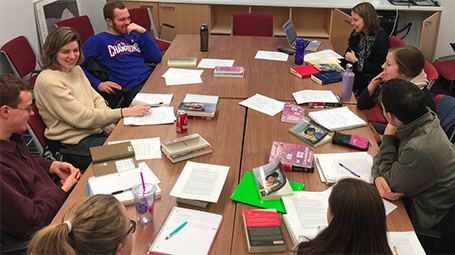 The American Studies Program is an honors-track major that draws on a broad range of faculty from the humanities and social sciences. Students examine components of U.S. culture, the diverse experiences of Americans, and others affected by Americans locally, nationally, and globally.
American Studies
The Program in American Studies is currently operating remotely. For American Studies business or to arrange an appointment with the program director, please visit the Contact Us page.
Download the most recent Annual Newsletter  (Winter 2020).
Online Events
There are no upcoming events at this time
Back to top